Global Chip Shortage Drives Excess Inventory Opportunities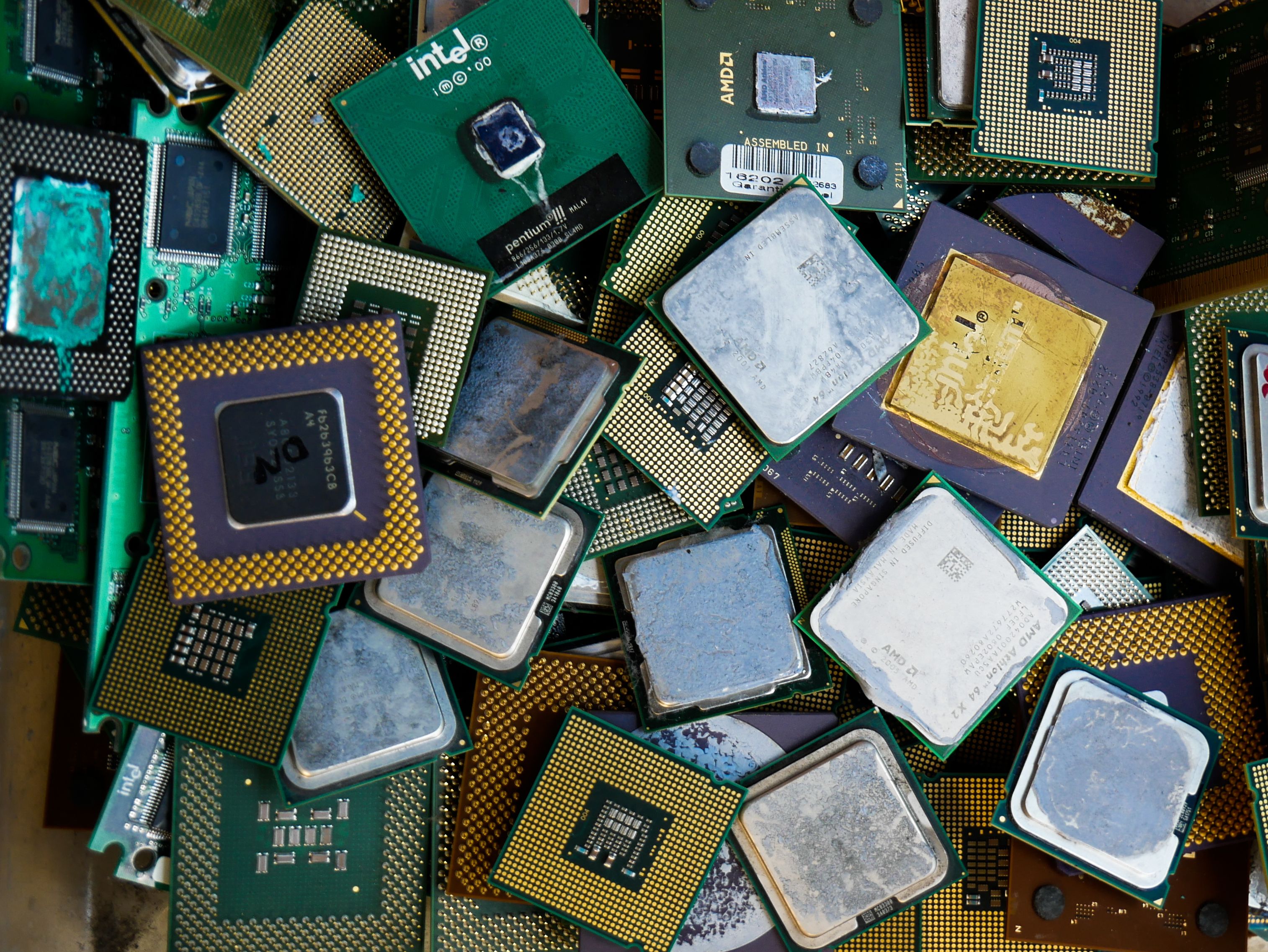 Electronic component shortages started to rumble in the supply chain before COVID-19 turned the world upside down. Then the pandemic catapulted shortages to new levels of distress. While facilities for raw materials and electronic components were being shut down or severely curtailed worldwide in the first half of 2020, sales of laptops and electronics gear for remote working and distance learning skyrocketed. This buying wave was followed by enormous shelter-in-place demand for at-home entertainment electronic gadgets like PCs, smartphones, televisions, and game consoles.
This period of ultra-high demand for electronics coincides with what has been described as a perfect storm of problems—including weather (droughts in Taiwan), disasters (fire at a chip factory in Japan), and trade tensions between the U.S. and China—that has led to the current unprecedented global shortage of semiconductors. The chip famine is impacting the entire electronics industry, from smartphones to game consoles to electronic systems in cars and every supplier in between.
When the chip that makes practically every electronic device in the world "smart" is in short supply, manufacturing delays and long lead times stifle the supply chain. In February 2021, lead times for chip orders averaged 15 weeks (4 months). Lead times for chip manufacturer Broadcom, considered a barometer for the industry because of its involvement across the supply chain, stretched to over 22 weeks. At the time of this article, we have heard from major manufacturers that lead times for key chips have been pushed to as far back as 52 weeks for delivery, severely impacting a manufacturers ability to process and fulfill new orders.
While some industry analysts believe the electronic component shortage will ease in the coming months, large suppliers are not as optimistic. Major Apple supplier Foxconn, PC maker Acer, and other key tech suppliers contend that the global shortage is worsening and expect it to last into 2022. It could indeed take more than three or four months for chip supply to meet demand, which for some manufacturers has hit record highs. According to Broadcom, 90% of its component supplies for 2021 was depleted through customer orders in the first quarter of this year alone.
Auto manufacturers, who have been hit the hardest by the chip shortage, agree that the disruption will most likely carry into 2022. To cope with limited chip supplies, some manufacturers are omitting smart features such as navigation systems in autos that would normally have them, and other carmakers have shut down factories.
Prices, Product Launches, and Preowned Products
The shortage wreaks havoc for manufacturers and the entire electronics supply chain as chip manufacturers allocate capacity to higher-margin products and those with the greatest urgency in terms of supply. Prices for some goods will inevitably increase as they become harder for consumers to find. New product rollouts are likely to be impacted, too. In March, Samsung warned that the launch of its high-end Galaxy Note smartphone might have to be postponed until 2022.
Manufacturing buying behaviour is changing as well. Similar to the big 2020 consumer toilet paper shortage during the COVID-19 pandemic, prices on parts and components are going up, and even more notably, manufacturers and buyers are over ordering and hoarding their purchases.
The critical imbalance in supply and demand for chips has also sparked stronger interest in available excess and preowned products. It has also driven a need to help buyers, who may have over ordered invententory, with the fear of not having enough to supply their customers, to help better offload their excess purchases.
Remarketing for a Better Circular Economy
As the global semiconductor shortage rages on, excess parts, components, devices, and other electronics inventory—along with returned products—are piling up on shelves within all parties in the ecosystem. Much of previously accumulated or currently over-ordered excess inventory is destined to become e-waste and sent to landfills. But it doesn't have to be.
Now, excess electronic products are needed more than ever, and interest in preowned gear is high. These items can be remarketed to buyers and smaller companies searching for reliable equipment and materials. A commerce platform like TrustClarity's makes it simple for individuals and companies to buy, list and sell products. These products could include finished goods, or be parts and components such as the much needed semiconductors (Check out some of our processors here: Integrated Circuits @ TrustClarity.com)
In doing so, sellers not only clear excess inventory off their books but also open up an additional revenue stream, facilitated through venues that support a circular economy for electronics. Companies that participate in remarketing keep their electronic products in use longer and out of landfills.
Put another way, these sellers are preventing perfectly good electronics products and chips from going to e-waste.